1993 Thames River Boating -- Thames Views (PlantLife)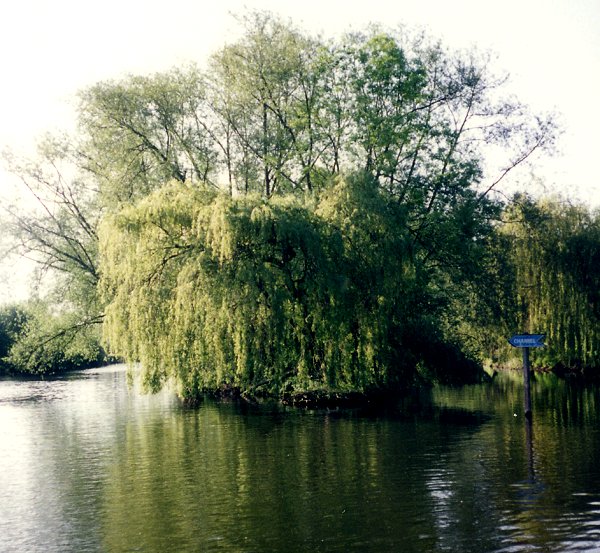 In 1993, while we were between jobs, we enjoyed perhaps the greatest vacation of our lives. We hired a boat and motored about on the Thames River upstream of London.
Rivers make their own unique environments. The extra water encourages huge thirsty trees like willows. There is usually a lot of undergrowth along the banks. The British have been gardeners for a long time, and the human-created landscaping along the river was magnificent. The lockkeepers are in a competition to have the nicest plantings around the locks and lock houses. The spring season certainly was a time of bursting out for so much greenery and flowers.
One photo here shows a huge willow tree, much like the "Old Man Willow" in Lord of the Rings.
Copyright©1993-2019 Robert and Sandra Swanson. I greatly appreciate people viewing the photos, but not stealing them. If someone is interested from a commercial point of view, please contact me.

CLICK ON THE THUMBNAIL IMAGES TO VIEW A LARGER IMAGE