1997 Star Clipper Cruise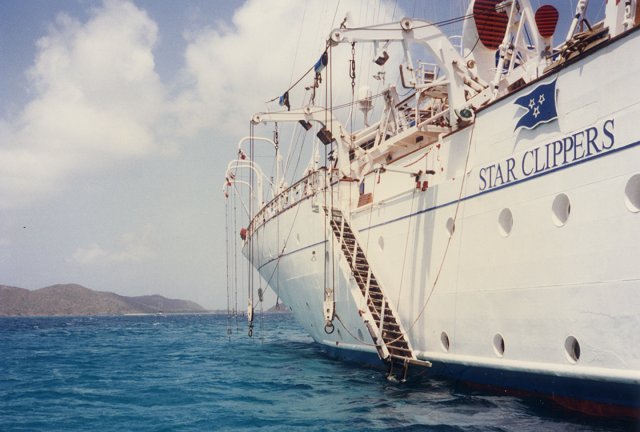 The Star Clipper is a remarkable ship. We enjoyed a cruise onboard in 1997. This was our first cruise, after many years of avoiding the cruise industry.
We had such a great time on this trip, that we started to re-consider our future travel plans.
This ship is completely modern, but built in the style of the classic clipper ships. She sails almost all of the time at sea, and the crew are primarily European-trained on sailing ships.
The ship is small and intimate, no formal dress code, and dining is open and flexible. The crew were very approachable and helpful.
These pictures were taken originally with a film camera and scanned.
NOTE that these photographs are Copyright©1997-2019 Robert and Sandra Swanson. I greatly appreciate people viewing the photos, but not stealing them. If someone is interested from a commercial point of view, please contact me.

CLICK ON THE THUMBNAIL IMAGES TO VIEW A LARGER IMAGE