Pride of America 'Maiden' 2005 Cruise (Including Panama Canal)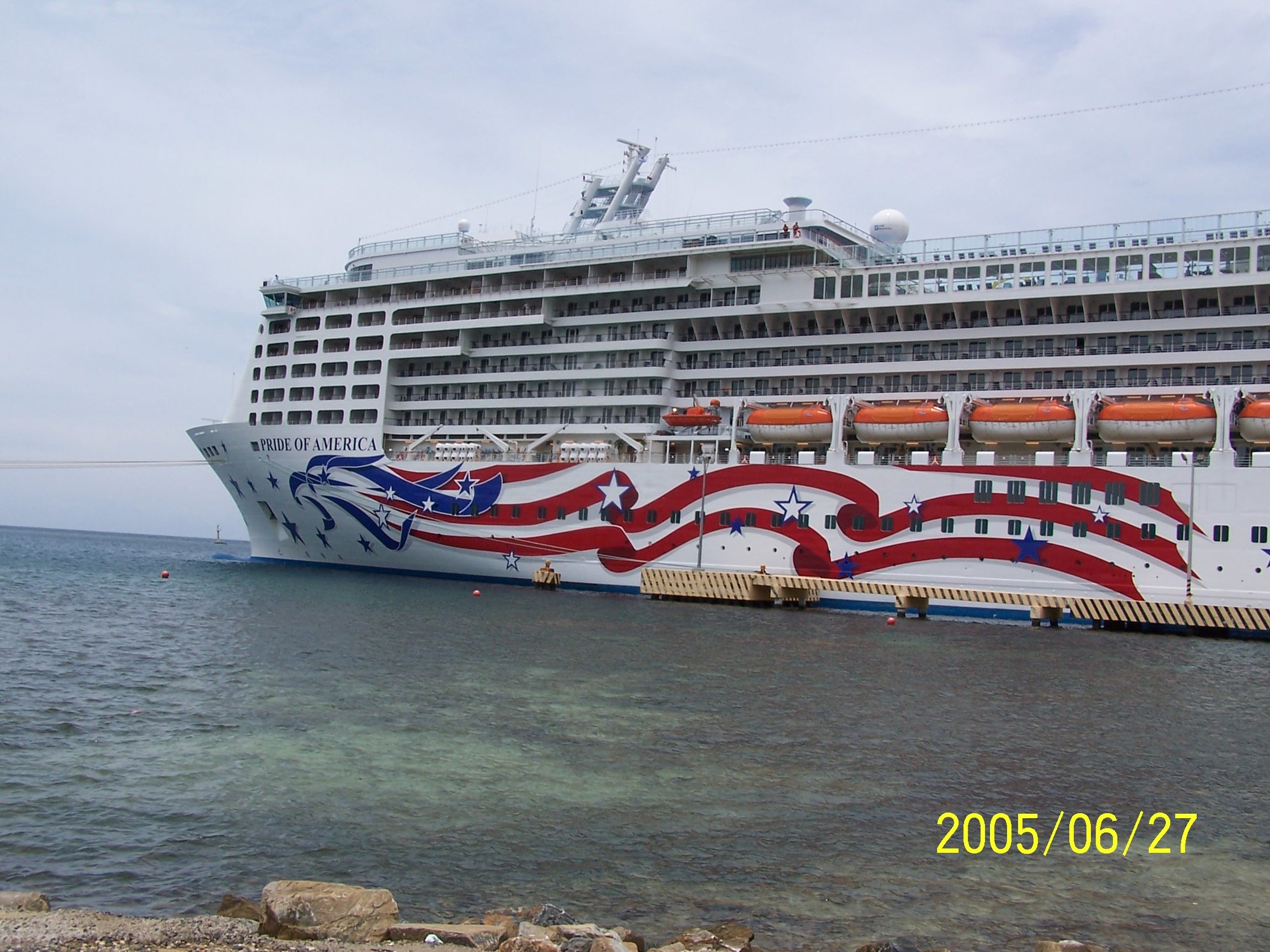 The Pride of America was a brand new ship, when we joined her in Miami the summer of 2005. She took us from there, through the Panama Canal (a rare July transit), around Mexico, to Los Angeles. We got off, but the ship sailed onward to Hawai'i for a regular schedule of island visits. Note that this was the first American-flagged cruise ship to transit the Canal in many decades.
The following links will take you to albums showing images taken during this special cruise.
NOTE that these photographs are Copyright©2005-2019 Robert and Sandra Swanson. I greatly appreciate people viewing the photos, but not stealing them. If someone is interested from a commercial point of view, please contact me.
---

General Photo Albums
Images Taken At Sea (including onboard the cruise ship)
Exterior Artwork on the 'Pride of America'
Decoration and Artwork Inside the 'Pride of America'
Exterior Views of the 'Pride of America'
Port-Specific Photo Albums
Leaving Port of Miami to Start the Cruise
Tortuguero Canal Area Near Puerto Limon, Costa Rica
At Anchor at Cabo San Lucas, Mexico
Our Final Destination, Port of Los Angeles
Photo Albums From the Panama Canal Transit
Ending of the Transit of the Panama Canal
---
Copyright © 2019 Robert and Sandra Swanson
More Links
---


Page Layout Design Made Possible by: Vanilla.

Updated 20 September 2019